Mizz President by Mapule Mohulatsie (Every Child Books, 2018)
EC01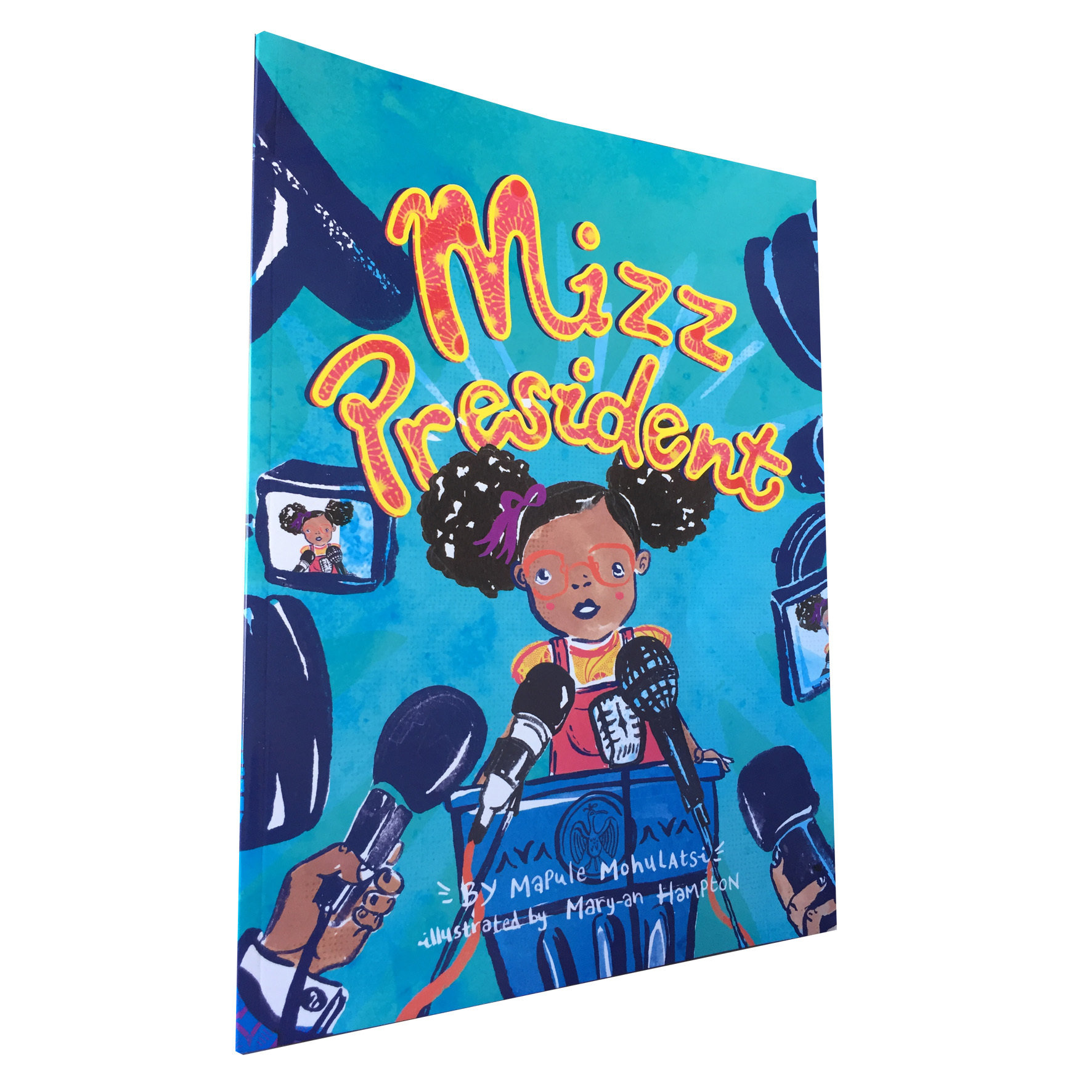 There's a new president in town!
Lerato must take charge when President Bullo and his entire cabine fall ill. Of course our Miss President gets busy immediately cleaning roads and handing out books as she rises to the occasion.
Mizz President is a delightful story about what could happen when we leave important matters to children.