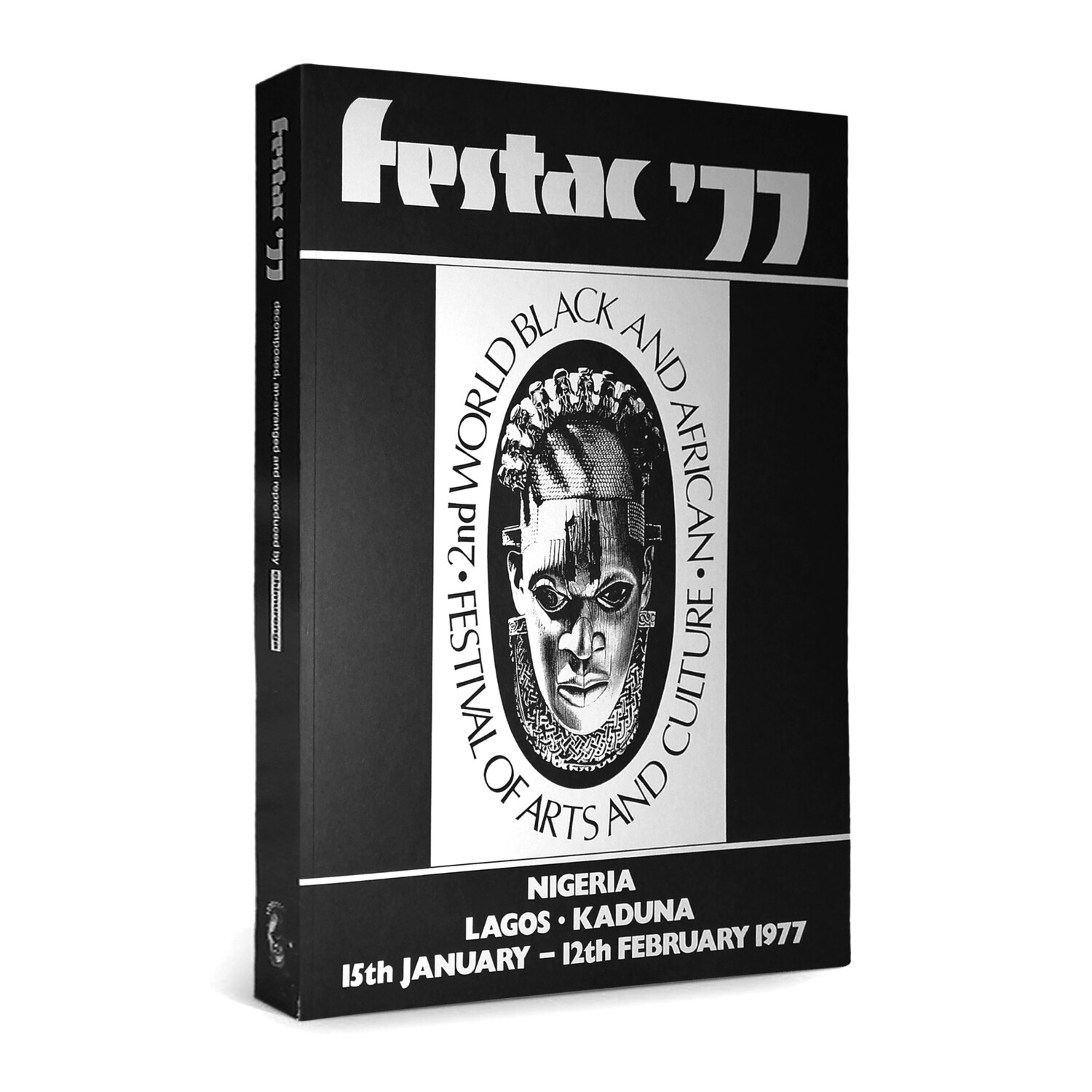 Festac '77
SKU CLS02
Product Details
Early in 1977, thousands of artists, writers, musicians, activists and scholars from Africa and the black diaspora assembled in Lagos for FESTAC '77, the 2nd World Black and African Festival of Arts and Culture. With a radically ambitious agenda underwritten by Nigeria's newfound oil wealth, FESTAC '77 would unfold as a complex, glorious and excessive culmination of a half-century of transatlantic and pan-Africanist cultural-political gatherings.
As told by Chimurenga, this is the first publication to address the planetary scale of FESTAC alongside the personal and artistic encounters it made possible. Featuring extensive unseen photographic and archival materials, interviews and new commissions, the book relays the stories, words and works of the festival's extraordinary cast of characters.
And featuring new writing from: Akin Adesokan, Moses Serubiri, Harmony Holiday, Semeneh Ayalew, Hassan Musa, Emmanuel Iduma, Michael McMillan, Dominique Malaquais and Cedric Vincent, Molefe Pheto, Ugochukwu-Smooth C. Nzewi, Hermano Penna, Alice Aterianus.

Published by Chimurenga and Afterall Books, in association with Asia Art Archive, the Center for Curatorial Studies, Bard College and RAW Material Company, 2019.

448 pages, colour illustrations.

Save this product for later