Cityscapes 2: Inside "the World-Class City" (Africa Centre for Cities, Winter 2012)
CIR02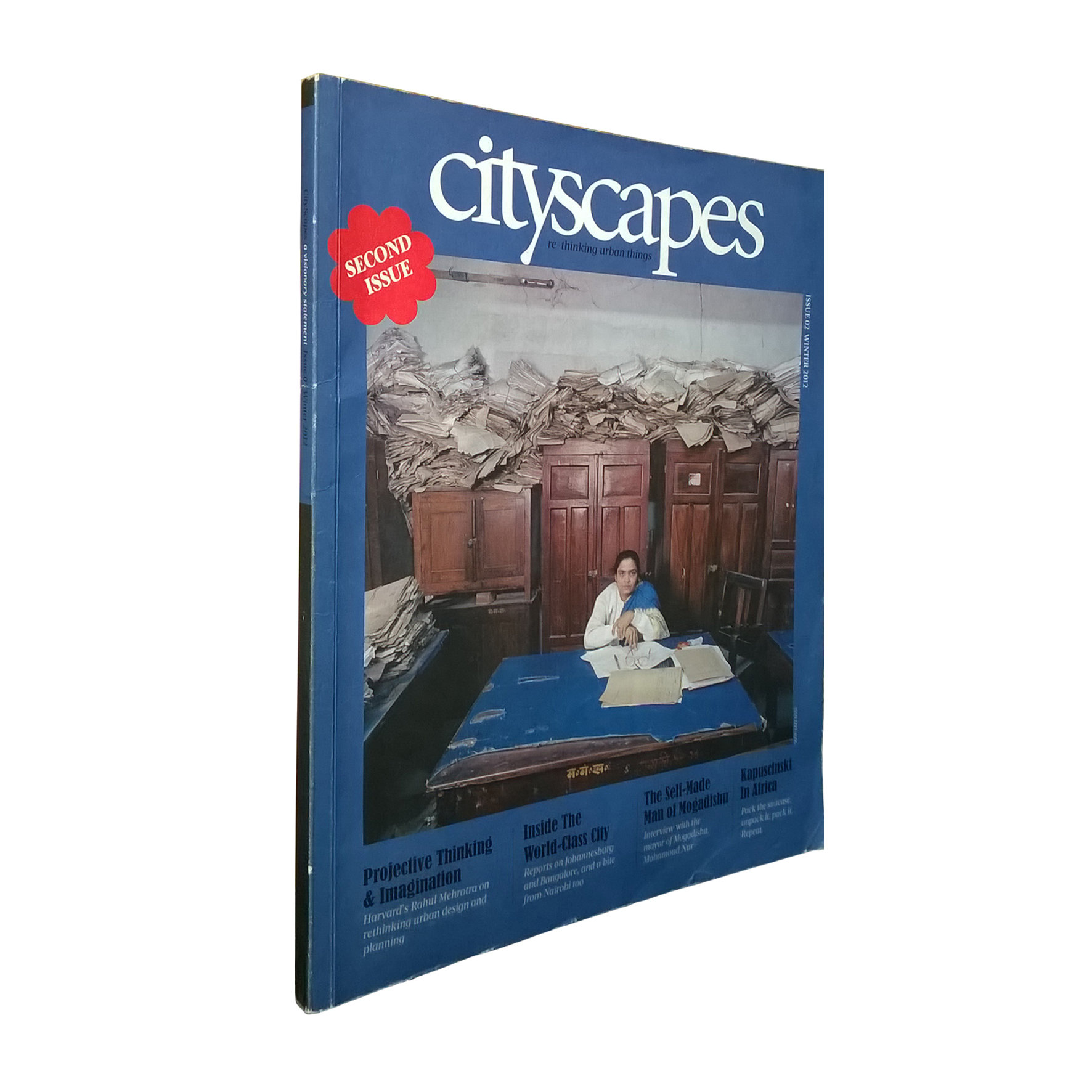 Cityscapes is a continuous adventure in trying to decipher the emergent cities of the global south. The magazine understands that with a constant overflow of dynamics and meaning, it is best to operate in the zone of juxtaposition, contrast, typology, irony and creative critique.

The cover of issue two features a portrait of Sushma Prasad, an assistant clerk in the Cabinet Secretariat Department in Patna, capital city of the state of Bihar in eastern India. The work, by Dutch photographer Jan Banning, establishes the tone for the two contrary dynamics explored in this issue: bureaucratic inertia and world-class aspirations.
Featured in this issue is an in-depth look at Johannesburg's aspirations to be a "world-class city," by journalist
Kim Gurney
, as well as
Rahul Mehrotra's
complimentary look at developments in Bangalore, India. Kenyan author
Binyavanga Wainaina
weighs in on a speculative new city outside Nairobi and much more.
:Cityscapes 2: Inside "the World-Class City"