Chimurenga Chronic: The Invention of Zimbabwe (April 2018) Digital
CCD0418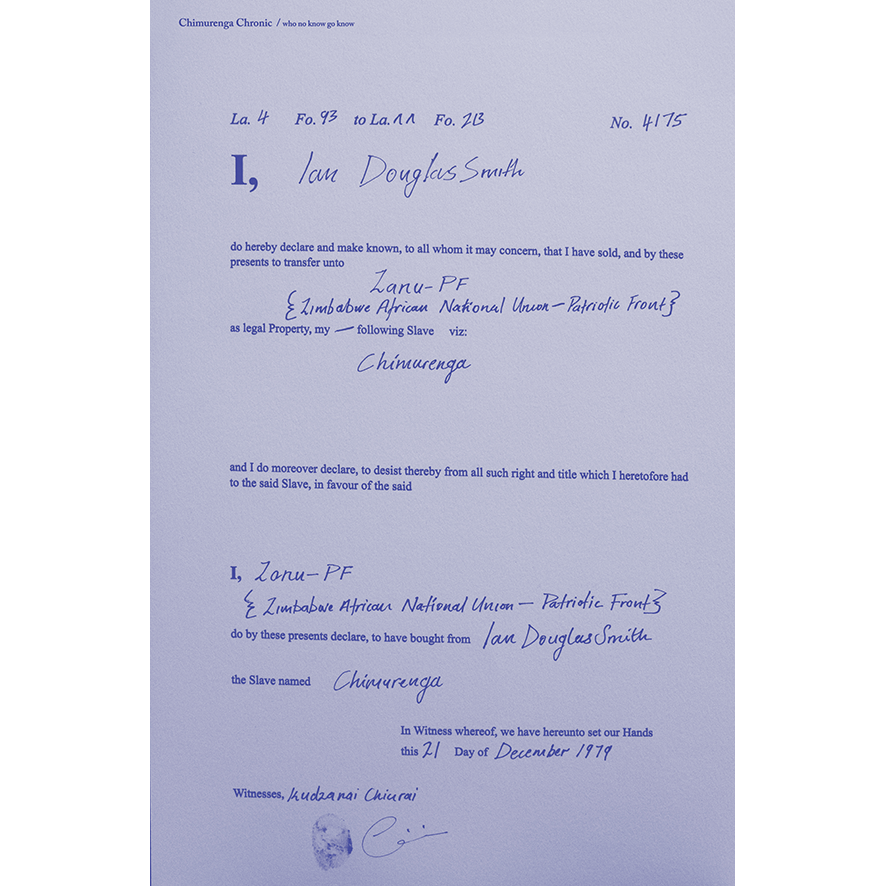 The new issue of the Chimurenga's pan African quarterly, the Chronic writes Zimbabwe beyond white fears and the Africa-South conundrum. Its a story that cannot be told without the music that has driven, documented and revolted against it.
New work by Kudzanai Chiurai on the cover. Inside read takes by Panashe Chigumadzi, Netsayi Chigwendere, Chirikure Chirikure, Brian Chikwava, Rudo Mudiwa, Percy Zvomuya, Nora Chipaumire, Nonstikelelo Mutiti, Clapperton Mavhunga, Bernard Matambo, Zenzele Ndebele, Ranga Mberi and many many more.
The accompanying books magazine, XIBAARU TEERE YI (Chronic Books in Wolof) asks the urgent question: What can African Writers Learn from Cheikh Anta Diop? The cover is a graphic homage to Diop's Taxaw. Texts from Boubacar Boris Diop, Khadim Ndiaye, Souleymane Bachir Diagne, Ibrahima Wane, Ayesha Haruna Atta, Mamadou Diallo, and more.
:ISBN 978-0-9946787-4-4 Digital