The Hair Fair by C. A. Davids (Every Child Books, 2016)
ECB02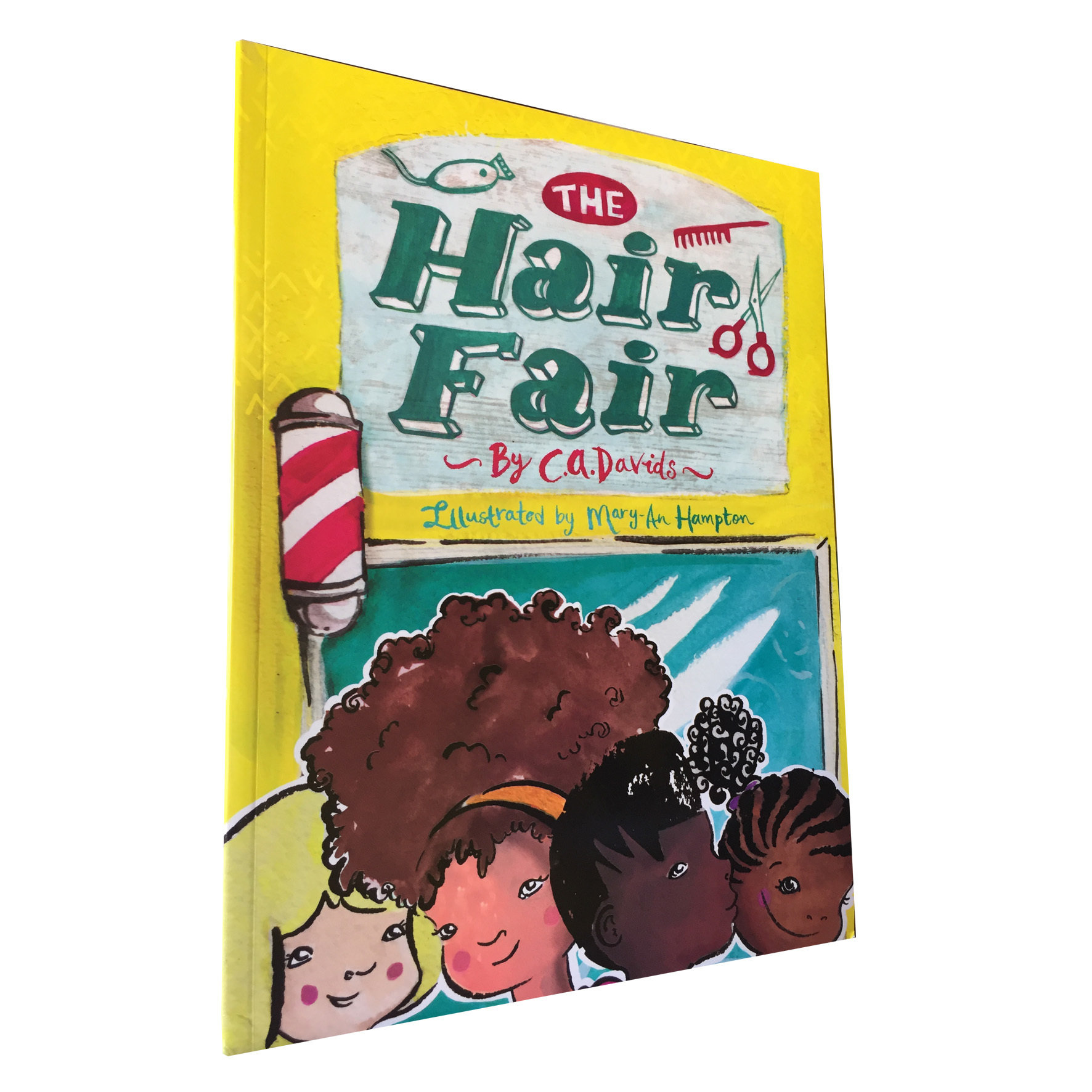 On the busiest street in a welcoming part of town, stands a glorious hair salon owned by Uncle Jamal and Ma Brown.
The Hair Fair is a wonderful and warm celebration of the many kinds and styles of hair.
everychild books is a boutique children's publishing house that specialises in creating beautiful, intelligent, inclusive books.