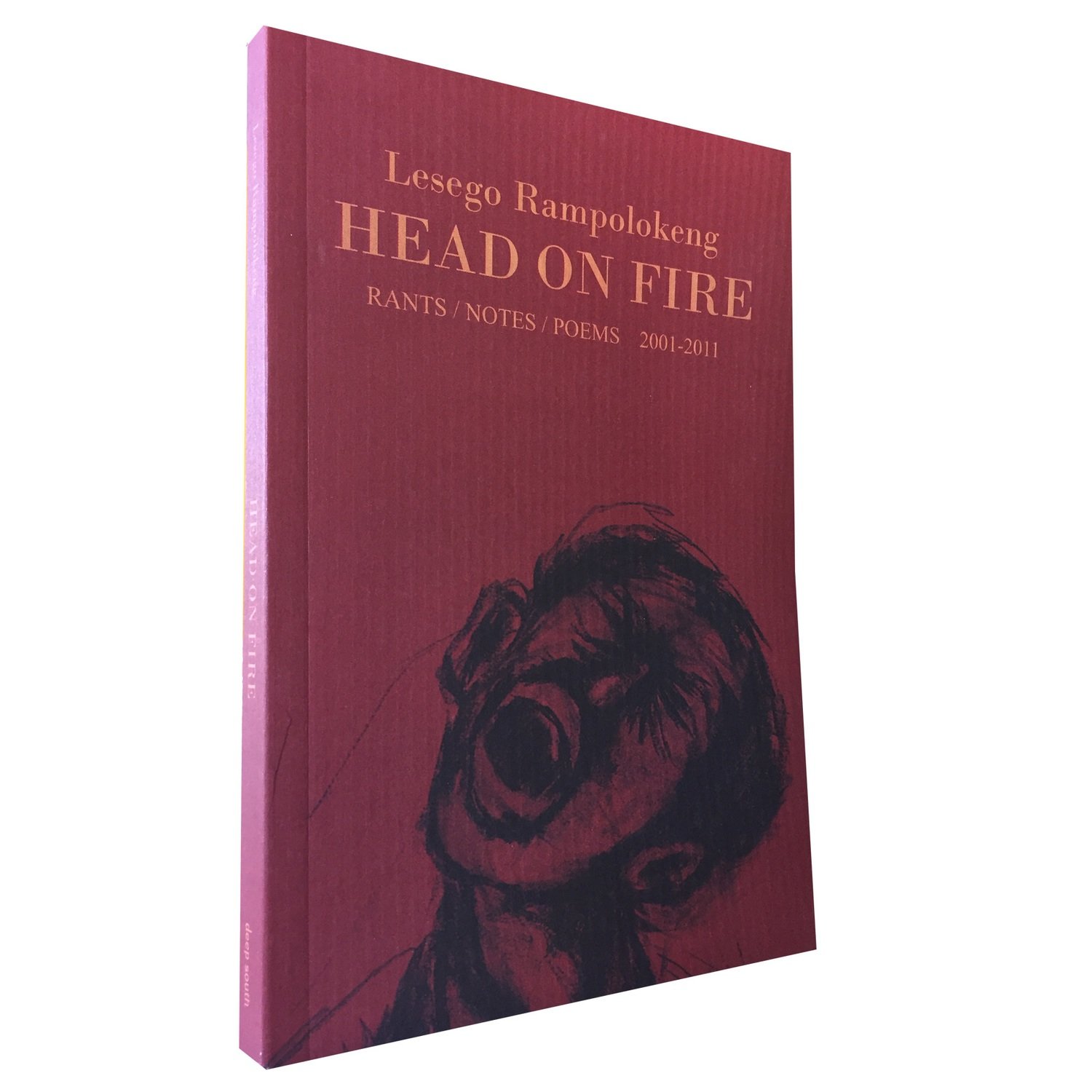 Head On Fire by Lesego Rampolokeng (Deep South)
SKU DP08
Product Details
If one measure of a poet is the range of what he absorbs, Lesego Rampolokeng takes on reliogion, war, street violence, global economies, obscenity, history, wordplay, sexual perversion, and, not least, his own contradictions. If he spatters the reader with blood and body fluids, it is not to shock or repel but to 'engage with my world in all its manifestations... I want to see all the spluttered blood on gore. So I'm attempting to embrace its beauty. Hopefully.
Few South African writers are prepared to engage with the fact that we are all, collectively and individually, the authors of our own chaos, "It is necessary for us to strip down to the bone and see exactly how ugly we are as a people"
Head on Fire is Lesego Rampolokeng's first book of poems to be published in South Africa since The Bavino Sermons (1999). It includes the complete text of The Second Chapter, published in Berlin in 2003.
Save this product for later