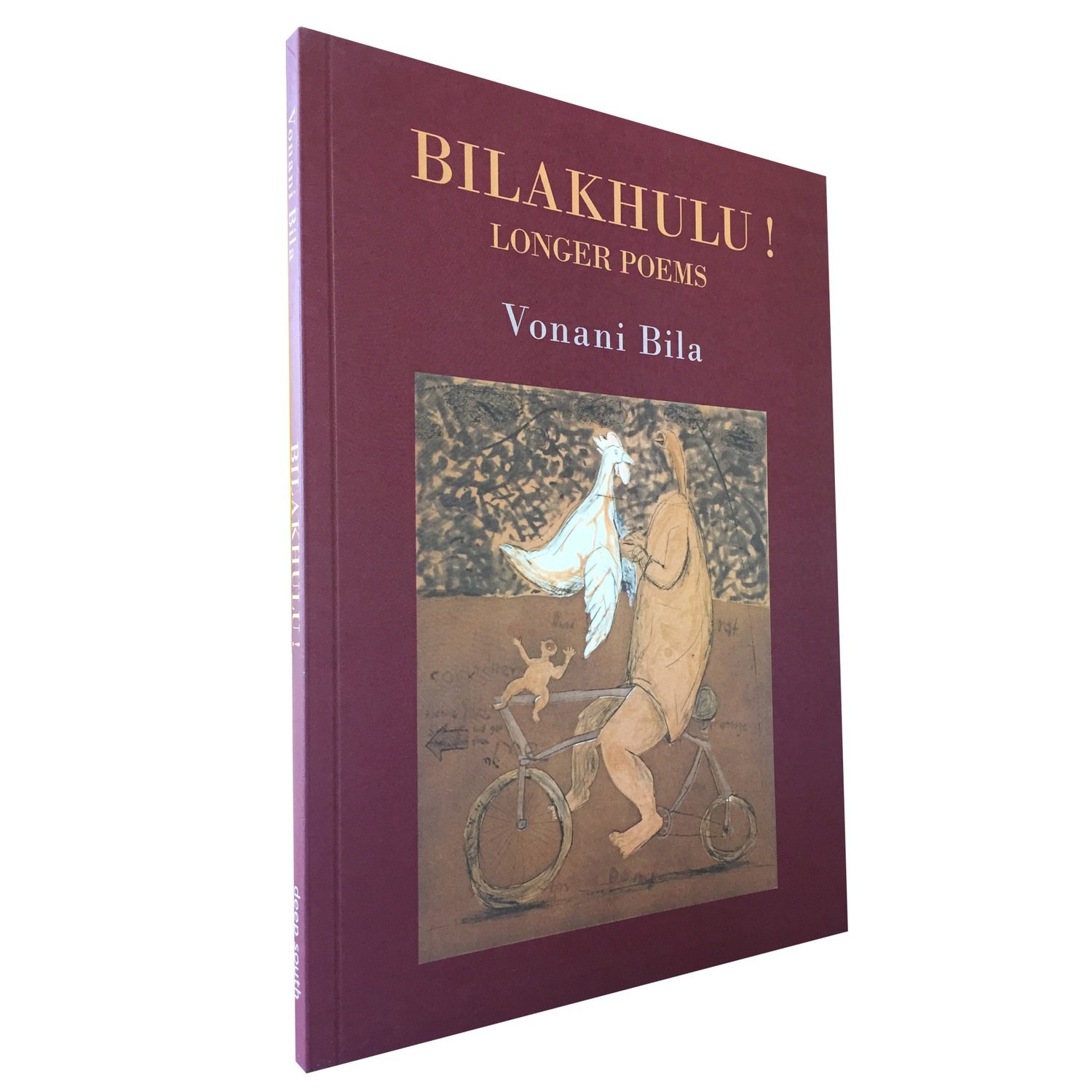 Bilakhulu! Longer Poems by Vonani Bila (Deep South Publishing)
SKU DS01
Product Details
Vonani Bila was born in 1972 is Shirley village, Limpopo, where he still lives.
He is the author of five books of poems in English and eight story-books for newly literate adult readers in Sepedi, Xitsonga and English.
Bila is a driving force in South African poetry - founding editor of the Timbila poetry journal, publisher of Timbila books and founder of Timbila Writers' Village, a rural retreat centre for writers.
Married with three children he teaches in the Department of English Studies at the University of Limpopo, and in the MA in Creative Writing at Rhodes University.
Save this product for later