earthstepper/the ocean is very shallow by seitlhamo motsapi (Deep South)
DP07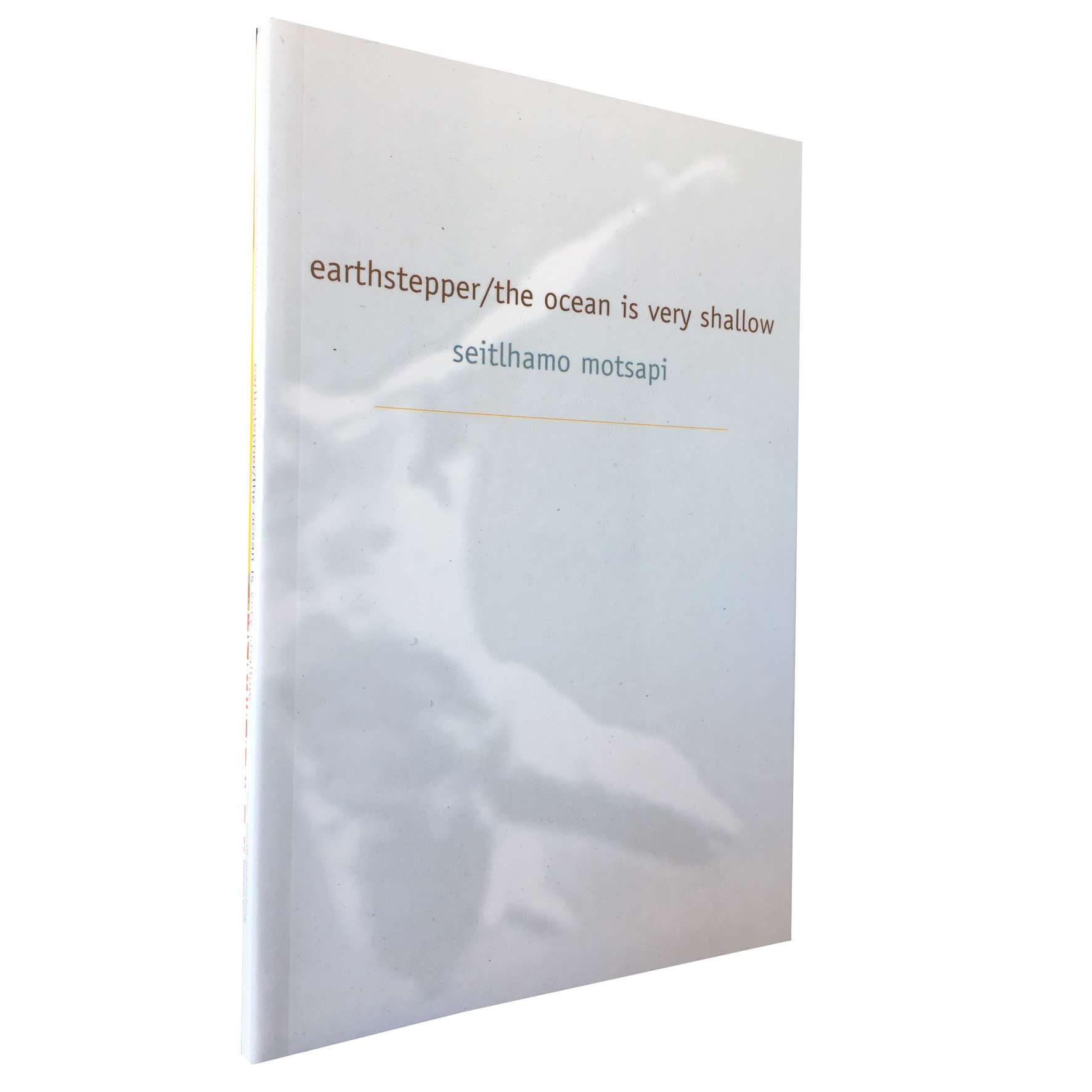 This book is a redesigned second printing of Seitlhamo Motsapi's acclaimed earthstepper, first published in 1996. Reviewing the earthstepper in New Coin, Laura Chrisman wrote:
A very far cry from official New South African pietistic discourse of reconciliation, this collection of brilliantly fuses pan-Africanist militancy, romantic spirituality, and scathing attack on neo-colonialism in its global and local forms. The political urgency is never compromised by empty rhetorical posturing or aesthetic banality: this rich, experimental poetry, raining down fresh imagery, complex conceits, carefully patterned to produce a volume of striking originality and stylistic rigour.
Seitlhamo Motsapi was born in Bela-Bela/Warmbad in 1966. He has been a university lecturer and technical editor, and currently works in the Office of the President. The poems from this book have been published in many anthologies, including The Lava if this Land (USA), The Heart in Exile, Ten South African Poets (UK), A New Century of South African Poetry, and It All Begins, and international journals such as West Coast Line (Canada) and Tripwire (USA).