Chimurenga Chronic: On Circulations and the African Imagination of a Borderless World (October 2018) Digital
CCD1018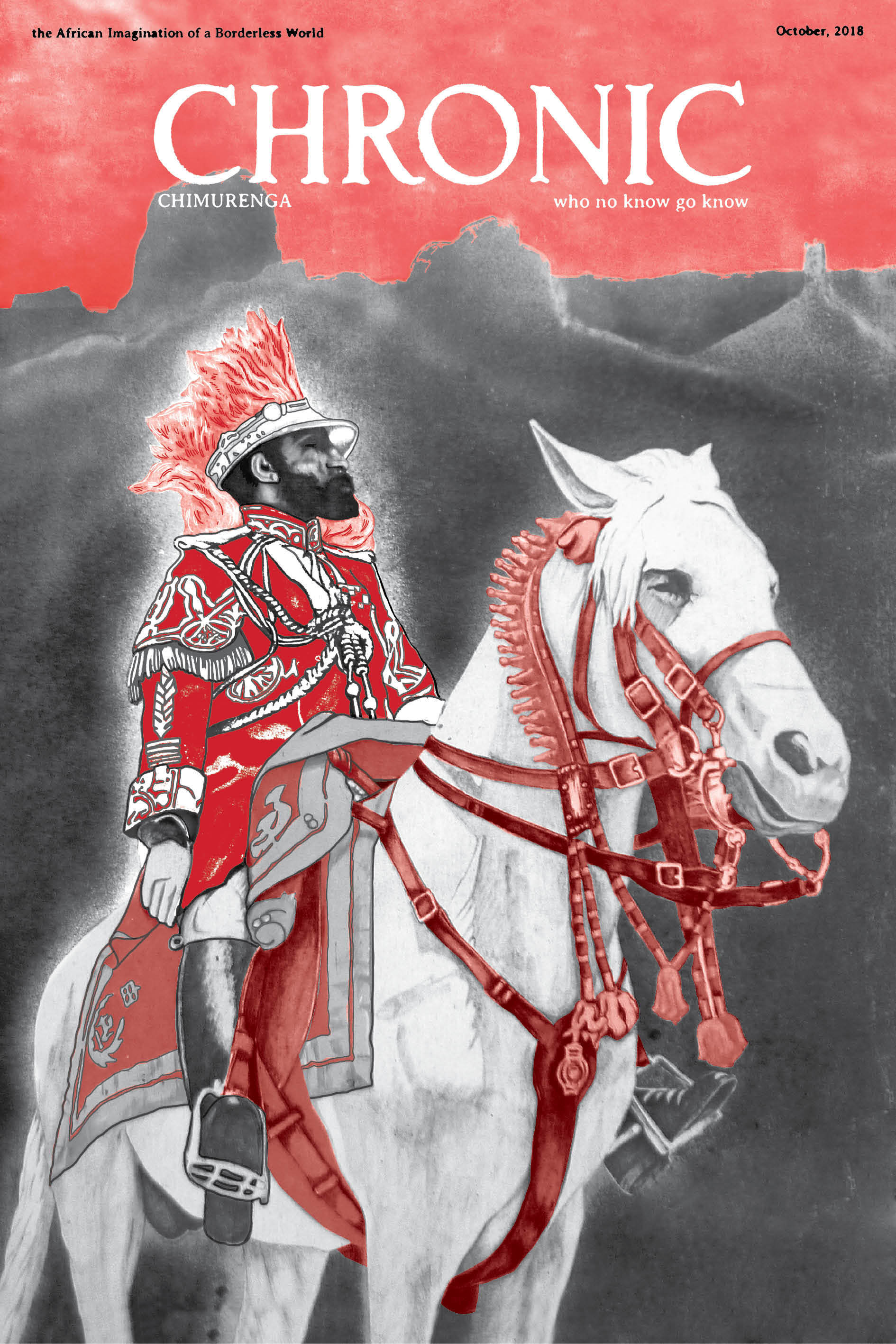 MOVEMENT OF JAH PEOPLE!
The Conquering Lion H.I.M. Haile Selassie, King of kings, Lord of lords – in full regalia on the front page of the new Chronic!
This edition maps the African imagination of a borderless world: non-universal universalisms, the right to opacity, refusing that which has been refused to you, and "keeping it moving".
(Artwork by Neville Garrick – who made album covers for Marley, Spear and many other prophets)